AC Maintenance in Las Vegas, Nevada and Salt Lake City, Utah
---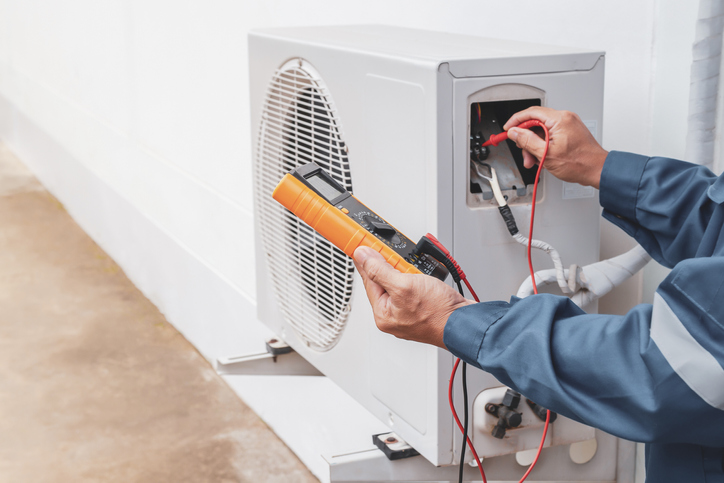 If there's one thing we've learned over the years, it's that homeowners have a great deal to stress about. As exciting as owning a home is, everyone knows ownership doesn't come without plenty of anxiety. While we can't help you with bills or chores around your house, we can help you worry less about your cooling system.
You shouldn't ignore your AC unit during the dry heat of a Utah or Nevada summer. Put your worries aside and place your Air Conditioning maintenance in the hands of our experts at Yes! before the summer swelter starts. We provide quality services such as annual air conditioner maintenance which will grant you worry-free comfort all year long!
Preventative Maintenance is Key to Longevity
When it comes to your air conditioner maintenance in Las Vegas, Nevada and Salt Lake City, Utah, there are many reasons having an HVAC partner in your corner can help. From alerting you at the first sign of trouble to professionally tuning your cooling system for super efficiency, you really can't go wrong with a professional HVAC company like Yes!
When you choose Yes! to guide your cooling needs, you get the most qualified cooling experts in Utah County, and beyond.
When you need an air conditioner tune-up we will:
Equipment Condition
Thermostat Operation & Condition
Check Vent/Registers
Inspect Ductwork – sealed, leaks and correct sizing
Check Filter
Check Air Handler
Blower Motor Fan Capacitors
Blower Motor Amp Draw
Blower Motor Bearings, Wear or Play
Fan Alignment
Static Pressure Measurement
Inspect Evaporator Coil with Camera
Wiring and Contacts
and many more!
Tender Loving Care For Your AC
It's simply a fact that a little attention and TLC toward your cooling system go a long way. While there are always smaller jobs homeowners can complete on their own, such as changing your system's filter, there are many more advanced and involved jobs that a professional should handle twice a year during semi-annual air conditioning service visits.
Don't take chances with the indoor comfort of your home during those sweaty days of summer. Yes! offers a wide range of air conditioning maintenance services and can conduct planned for annual air conditioner tune-ups in Utah and Nevada.
Your home's benefits will include:
Longer life span of your system
A more reliable air conditioning system
A more energy-efficient system
Fewer repair issues
Get Cool Deals with the VIP Comfort Club
To encourage our customers to take regular air conditioning service seriously, we do our best to offer motivators all year such as our special offers.
Some VIP benefits in this club include:
Comfort
Savings
Peace of mind
In order to secure the best deals for yourself, join our Pro Service Plan to receive special discounts and service all year long.
Contact Us
For the absolute best air conditioning maintenance in Utah and Nevada, don't hesitate to contact our cooling experts at Yes! today. Our skilled, certified technicians are always available—day or night—to help keep you cool.