Indoor Air Quality Services in Las Vegas, Nevada and Salt Lake City, Utah
---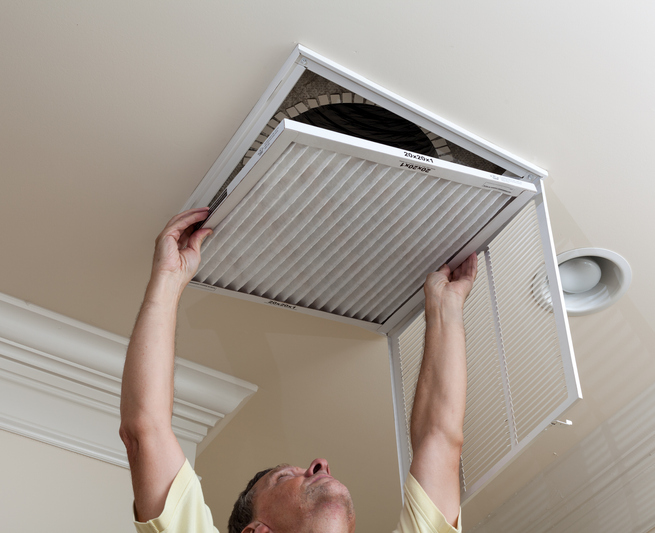 Improving the Air You Breathe
One of the concerns we often hear from our customers is about the air quality in their homes. Unfortunately, without knowing it, your health could be affected if you do not take measures to preserve and improve your indoor air quality in Las Vegas and Salt Lake City. To ensure the air you breathe in your home is not riddled with pollutants and contaminants, turn to our experienced and professional team at Yes! Air Conditioning and Plumbing. Our friendly and experienced Las Vegas indoor air quality technicians can help you to select the correct type of indoor air quality product for your home.
The indoor air quality products and services we offer include:
Mechanical air cleaners
Electronic air cleaners
HEPA filters
Humidifiers
Call us today at 844-216-9300  to make an appointment or to request a quote on our quality service and products.
Indoor Air Quality Challenges in Las Vegas
The climate in the Las Vegas area is a subtropical, hot desert one. This means you experience prolonged, sweltering summers and short and mild winters. The months of June through September see the hottest temperatures, with average highs falling between 104 and 108 degrees Fahrenheit. July is when the mercury typically peaks in the area, with an average high of 106 F. On the other end of the spectrum, the coldest month is usually December, when temperatures can drop to around 58 F for an average high. However, winters can see temperatures ranging from the low 40s to the mid-60s. There is very little rainfall in Las Vegas, with only about four inches falling yearly. Most of this occurs in the winter, while the summers are exceedingly dry.
This creates several challenges when it comes to your indoor air quality. Without much humidity in the air, you can experience problems with static electricity and dust accumulation, as well as respiratory issues for those suffering from asthma or allergies. On top of this, high temperatures can result in higher levels of indoor pollutants and potentially dangerous mold growth.
This means paying attention to the air quality in your home is very important for your health and your family's. Calling Yes! Air Conditioning and Plumbing to perform air quality testing in Las Vegas is an excellent first step. Our trained professional technicians are experienced in residential air quality testing and can help you determine which type of services you need. We also help you by removing pollutants and allergens from the air and improving your HVAC system's overall efficiency.
Indoor Air Quality Challenges in Salt Lake City
Anyone who has spent a winter in Utah is familiar with the struggles of air quality. The air quality in Salt Lake City is among the worst in the US. Recent studies have shown that in the winter, the air quality is only getting worse. It is more important now than ever to ensure that you have good air quality and filtration in your home. Contact our team at Yes! To schedule an air quality inspection and help you ensure you have healthy air quality in your home. 
Get in touch with us to learn more about our indoor air quality testing and other related services.