Drain Cleaning Service in Las Vegas, NV & Salt Lake City, UT
---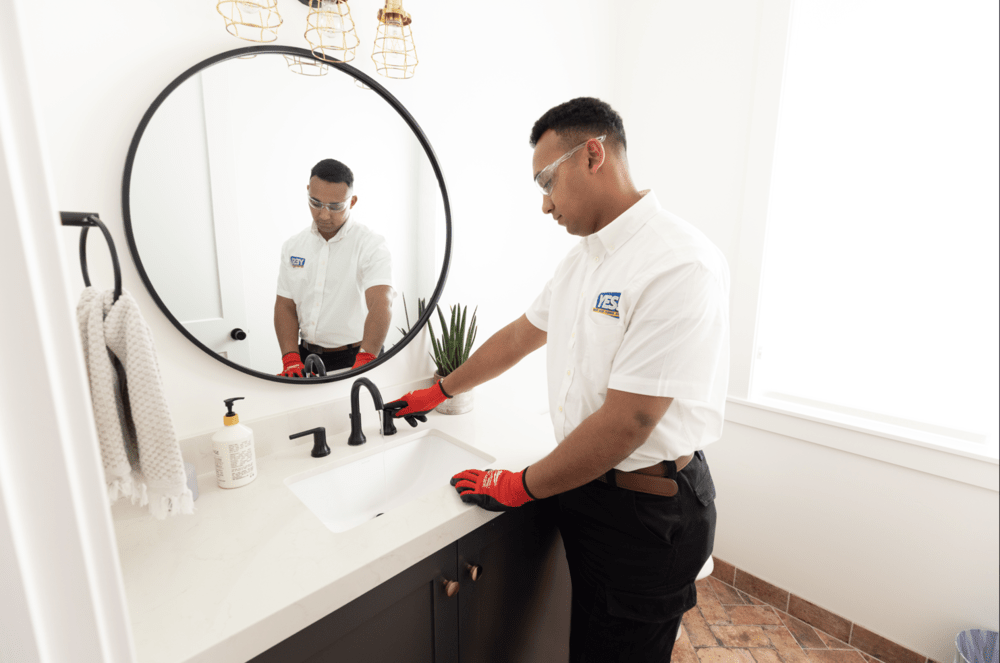 Clogged drains are often treated by homeowners with abrasive chemical cleaners. While those common DIY solutions may work to break up the clog in the drain, it will not take care of the entire blockage and will eventually allow for the clog to return. To ensure the clog is completely taken care of, contact the expert plumbing team at Yes! for drain cleaning services in Nevada and Utah. 
We will make sure that one of our experienced technicians inspects the drain so the proper solution can be deployed. Our plumbers have the necessary training to ensure that the issue is resolved and that water can flow efficiently through your popes. While the do-it-yourself methods are common and can be tempting, they are not matched for a professional service who will get the job done right. 
We are the best drain cleaning company in Utah and Nevada, and we provide our customers with emergency services with our lightning-fast, same-day service. Don't hesitate to contact us for your drain cleaning needs today!
Drain Cleaning Frequently Asked Questions
WHEN SHOULD I GET MY DRAIN CLEANED IN MY UTAH AND NEVADA HOME?
At least once per year.
Our drains are used every day and we might forget that they need proper maintenance to keep them working properly. It is always good practice to make sure that your drain is cleaned professionally every year, rather than waiting until something happens. This ensures that the professional can catch any issues ahead of time before they cause too much damage to your plumbing.
What should I look for to know if my drains need servicing?
From unexplained odors to standing water, there are plenty of things that can happen when our drains stop working properly.
One of the first signs of issues with your drain is standing water. If you notice that your water isn't going down the sink or in the shower, it might be time to call Yes! Another common issue that homeowners face when they have issues with their drains is an unexplained odor coming from them. The odor might start to get worse and be the only sign you notice. Even when your drains are emptying correctly, the smell can be a sign of buildup down the line of your drain.
What if I have rising water that doesn't stop?
Rising water either from your sink, shower, or toilet can lead to a flood in your home.
There are a variety of issues that can be causing the rising water so it will be essential that you call Yes! your drain cleaning company in Las Vegas and Salt Lake City, to ensure that we can service your home as quickly as possible. With Yes! you always have emergency services available so even if your home has a rising water issue after hours, we are here to help you solve the problem as quickly as possible.