AC Replacement in Las Vegas, Nevada & Salt Lake City, Utah
---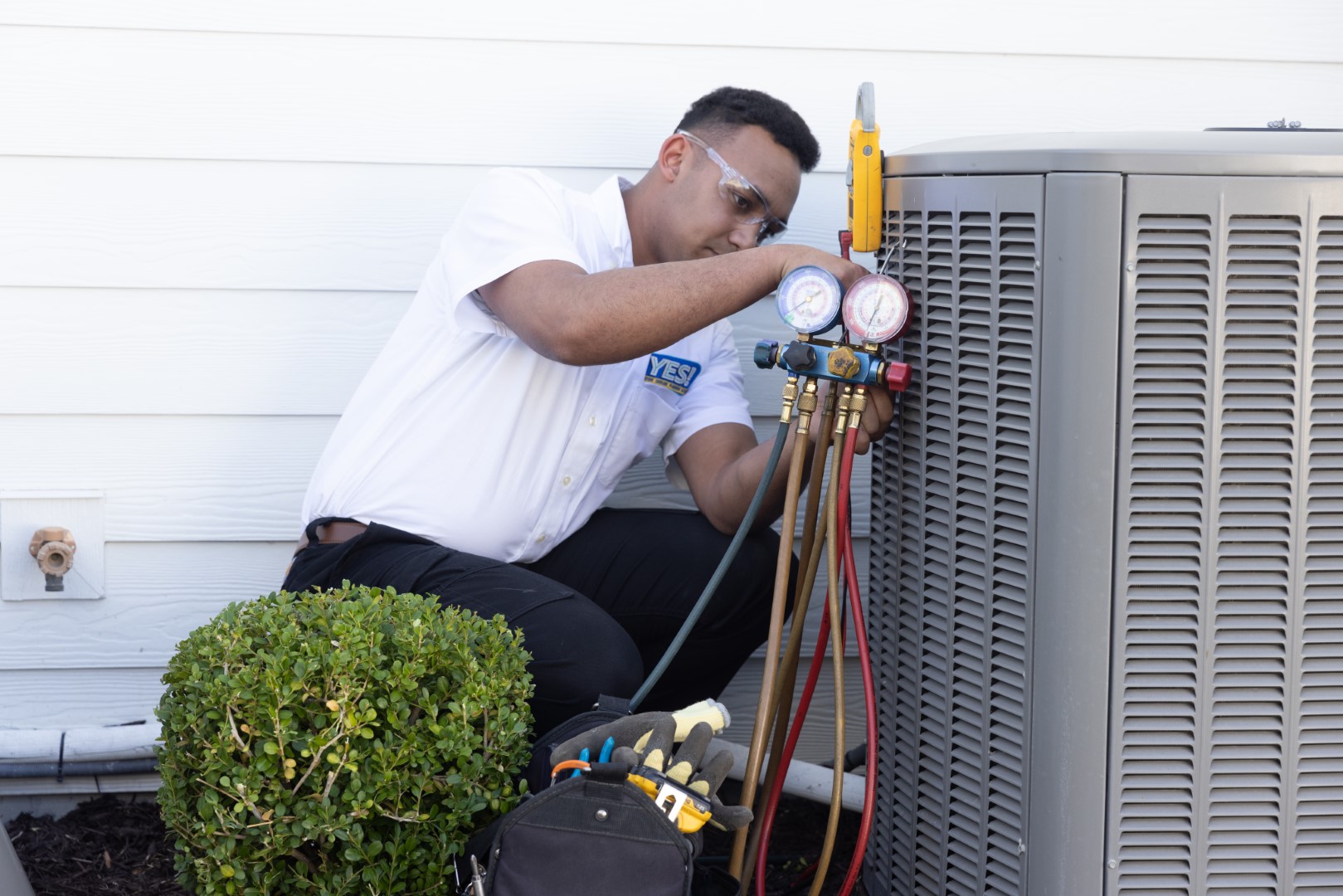 When the summer heat hits, will your home be prepared? It's always good to test your air conditioning before the weather gets too hot. Otherwise, you may experience a sweaty, uncomfortable summer. Yes! can get your AC in tip-top shape.
How To Know If You Need To Replace Your AC
While central air conditioning systems have certainly become more efficient and durable over the years, there is still going to come a time when your unit will need replacing. It's just a part of life—nothing lasts forever. And while there isn't an expiration date set on systems, there are some telltale signs to alert you to the fact that your cooling unit is on the fritz. These could include:
Lack of cool air. Within minutes of turning on your AC, you should feel cold air. If it's taking way too long or you're not getting any cold air at all, you may have clogged pipes.
Strange noises. Your AC unit should not be squeaking or grinding. It should be operating at a quiet level; if it's not, you may need a new unit.
Bad smells. There should not be a distinguishable sound when you operate your AC unit. Burning smells indicate a problem. 
Increased energy bills. As AC units get older, they may have to work harder to get the house cooled down. This can increase energy bills. 
You've had to call numerous times for repairs. If you have experienced constant breakdowns, paying for additional repairs may not 
Old unit. If your unit is over 15 years old, it may be time to replace it with a new AC unit. AC units only last for so long and the older they get, the less performance you are likely to experience.
If you've noticed any of these signs, you should consider replacing your system fairly soon. Operating a poorly efficient system that jacks up your monthly energy bill is only going to create further problems and expenses down the road. 
Benefits Of Working With Yes!
When you need AC replacement, count on Yes! certified technicians. We are accredited and certified. We offer warranties for parts and labor and take great care to ensure your job is completed promptly.
We also have a pro service plan available. With this annual service plan, you get the following:
Discounts on repairs and installation
Discounts on products
Priority service
Free filters
AC and furnace maintenance and cleaning
Don't procrastinate any longer. Contact us for air conditioning installation in Las Vegas, Nevada, Salt Lake City, Utah and the surrounding areas. We are so convinced you'll be pleased with our service that we offer a lifetime workmanship guarantee! This means that all additional aspects of your installation such as ducting, flue venting, refrigeration lines, etc. are always covered. Call us today at 844-216-9300.
We will make sure you have all the necessary parts.