4 Helpful HVAC Tips for Pet Owners
April 24, 2023
---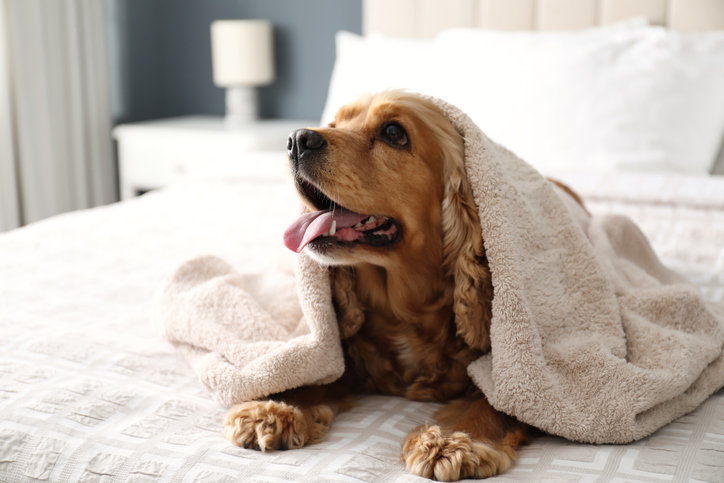 Being a pet owner is a loving and rewarding experience that comes with a lot of responsibility. Your animal's health and safety is important to you, and you'll do whatever it takes to make sure they are happy and healthy. With so many household duties and pet regimens to stay on top of, your home's HVAC may get overlooked. Having pets directly impacts the air quality in your home, so taking care of your HVAC maintenance is even more important!
Implementing these 4 helpful tips can alleviate some of the burden of HVAC maintenance, all while creating better air quality for you and your beloved pets.
1.Replace the Filters
Changing your air filters should be a regular routine for all homeowners, but pet owners should check their filters even before it's due for replacement. We recommend monthly or bi-monthly replacement.  Air filters can quickly become matted with hair, dander, or even skin cells. Checking filters frequently will keep your HVAC system maintained, and could save you some money on utility bills!
2. Grooming Your Pet is Essential
This might seem like an obvious one, but people don't always realize that air quality can be affected by how often their pet is groomed. Bathing your pet regularly can reduce the amount of dander and dirt that travels to your air vents. Additionally, making sure your pet is brushed frequently will minimize the spreading of fur that occurs from shedding.
3.Keep Ducts Clean
Cleaning your air ducts is a necessity for preventing buildup of pet dander. Homeowners with allergies can be especially susceptible to dust and dander that's circulated from air ducts, which can lead to ongoing respiratory issues. The National Air Duct Cleaners Association recommends cleaning your air ducts every 3-5 years, but if you are already affected by allergies it might be best to try every 2 years.
4.Protect Your Outdoor Units
Whether your furry friend spends most of their time outdoors or only goes outside for bathroom breaks, it's still extremely important for outdoor units to be pet-proof. Your pet's safety can be at risk if there are exposed or moving HVAC parts that are not covered. Alternatively, your unit can become corroded from urine or damaged from chewing and scratching. To prevent these accidents, install a fence around your unit or opt for shrubbery surrounding.
Your pet's wellbeing is important, and so is your home's HVAC unit and air quality!  Of course, if problems with your HVAC unit persist or your unit needs repair, call Yes! Air Conditioning and Heating. For more information on how you can practice safe home habits, contact us to learn more or visit us online at https://www.theyesmancan.com/.
Last Updated: December 07, 2023