benefits of air conditioner tune up and heating done together
May 04, 2023
---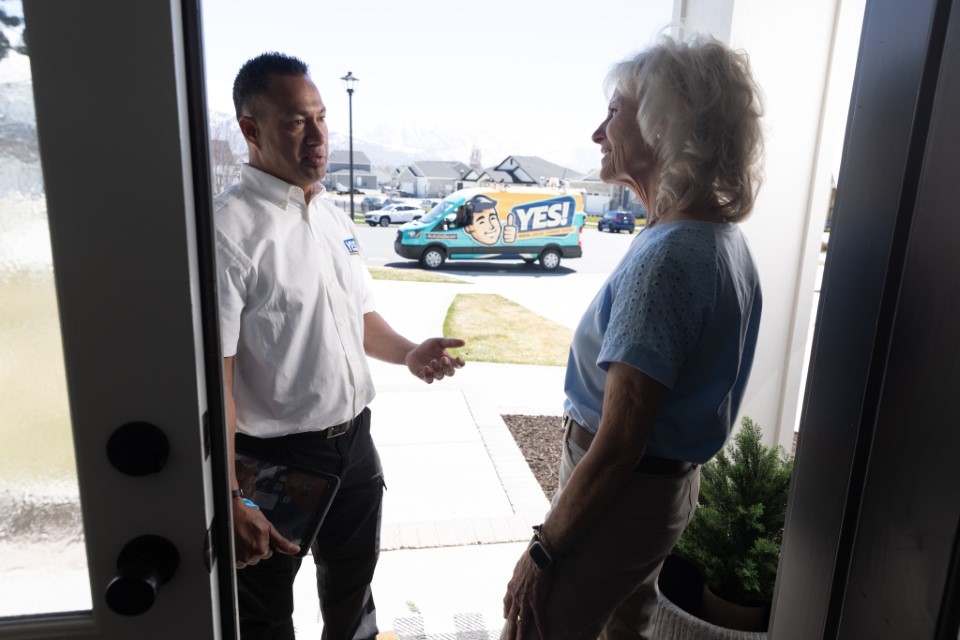 Murphy's law states that "anything that can go wrong will go wrong." Well, we're here to tell you that it doesn't have to be that way with your air conditioner and heating systems. With proper tune-ups, many repairs and replacements (and the costs that go along with them) can be avoided. 
Yes! strictly follows a comprehensive furnace and air conditioner tune-up checklist to ensure that your HVAC system is not only working properly now, but will continue to work for the foreseeable future. This is especially important since catching potential problems early can help save a lot of money and a lot of discomfort from being too hot or too cold in your home.
Air Conditioner System Services
Having a fully functioning air conditioner during the summer months is necessary for Utah and Nevada residents. With outdoor temperatures regularly hitting 100°F, we can quickly become dangerously overheated if cool air isn't flowing throughout our house. 
Our technicians can quickly get your air conditioner going and keep it running to full capacity with some essential services:
Air conditioner tune-up and maintenance keep your cool air running efficiently and without interruption. Our air conditioner tune-up checklist includes:
Cleaning or replacing dirty filters
Assessing refrigerant levels
Checking all electrical connections
Calibrating the thermostat
And more 
Air conditioner repair is best done when issues are minor. Signs of needing an AC repair are:
Warm and cool areas in a room
An increasing energy bill 
Leaking liquid
Strange sounds
Air conditioner replacement is a last resort for systems that are beyond repair. Here are the signs that a replacement could be due:
Repeat repairs
The unit is older than 15 years
We know that maintaining, repairing, and replacing your AC unit isn't all that fun, but that's why we're here to help. Utah and Nevada's Yes! technicians can do all the work for you—so just sit back and enjoy being cool. 
Heating System Services
Since Utah and Nevada temperatures can regularly get down to 10°F, having a properly functioning furnace is also a must for your health and well-being. Your home is your haven, and the last thing you want to do is shiver all day and night.
Yes!'s technicians can expertly keep your furnace on and running efficiently with the following services:  
Heating system tune-up and maintenance is an essential part of homeownership. To keep your system running well, our heating system tune-up checklist includes:
Comprehensive adjustments
Safety inspection
Thermostat check
Air vent investigation
Pilot and gas evaluation
And more
Furnace repair is imminent if:
Utility bills have increased
The system isn't maintaining the set temperature
The blowing air is cool, not warm
Dirt particles collect around the furnace or vents
Furnace replacement might need to be done if your unit:
Has needed multiple repairs
Is older than 15 years
Furnace maintenance, repair, and replacement may not be at the top of your bucket list, but that's okay. Keeping your house warm and cozy is the priority of Utah and Nevada's Yes! technicians. You can relax knowing we'll take care of it for you. 
Servicing Your Air Conditioner and Heating System Together
We've talked about the importance of having a tune-up for your air conditioner and heating system, as well as regular maintenance. What we haven't talked about yet are the benefits gained from having them serviced together. 
Since both systems should be inspected and maintained every six months, it makes sense to do them at the same time. Getting this done in the spring and then again in the fall will ensure your system will work just how it should and when it should.
Here are more benefits of servicing your systems together:
You save time and money because a technician won't need to come out on separate occasions for each system.
You'll be less likely to forget to schedule a tuneup if you just get them done together at the same time each year.
Bundling of services often comes with special pricing or promotions.
Repairs are caught and fixed early, so you're not left with a last-minute emergency.
You miss the rush of customers that call during the summer and winter months, meaning a technician can come when it's most convenient for you.
Having clean units will save you money on monthly utility bills and prevent breakdown all year long.
Contact Yes!
Getting a free second opinion can be a very wise thing to do when your furnace or air conditioner has been diagnosed with a serious problem. Repairs and replacement costs from other companies are often inflated, but we will always give you honest answers and fair prices. For additional information on HVAC services, call our team at 844-216-9300 and speak with a technician today.
Last Updated: September 18, 2023