Giving Back at Year End
May 16, 2023
---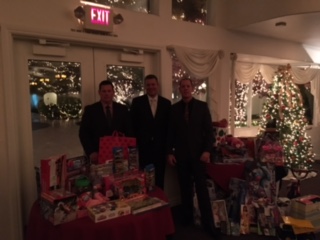 If you've been following our blog for sometime, you may know about our ongoing partnership with the USO Las Vegas. Working with the local military, active duty and veterans of Las Vegas has always been a big initiative for our team at Yes! Air Conditioning and Plumbing. We started a relationship with the USO team back in 2014, and the partnership has just grown from there.
USO Las Vegas is dedicated to lifting the spirits of American troops and their families by providing a home away from home to all Active Duty, National Guard, Reservists, and their families, and offering family-strengthening and morale-boosting programs and services to the more than 75,000 active duty service members and their families stationed in southern Nevada.
During our partnership, we've hosted holiday drives for toys and food, attended military family dinners and activities, and more. Not only have we been able to see how our support helps the organization, but also how much it has meant to the families. It has been deeply moving for our team and furthered our commitment to continue supporting our community through philanthropic partnerships.
Most recently, we held our second annual holiday toy drive. We encouraged our employees to donate at least one toy at our company's annual holiday party. We also invited the community to drop off new, unwrapped toys at our office. All toys were recently delivered to the USO Las Vegas office just in time for the holidays to be given to children of military families.
We're thrilled to be signing off this year with our holiday donation to USO Las Vegas. From Yes! Air Conditioning & Plumbing, we wish all our customers, and the residents of Las Vegas, a safe and Happy New Year!
If you'd like to get in touch with Yes! Air Conditioning & Plumbing, call us at
844-216-9300 or visit https://www.theyesmancan.com.
Last Updated: October 11, 2023