How A Smart HVAC System Works
May 18, 2023
---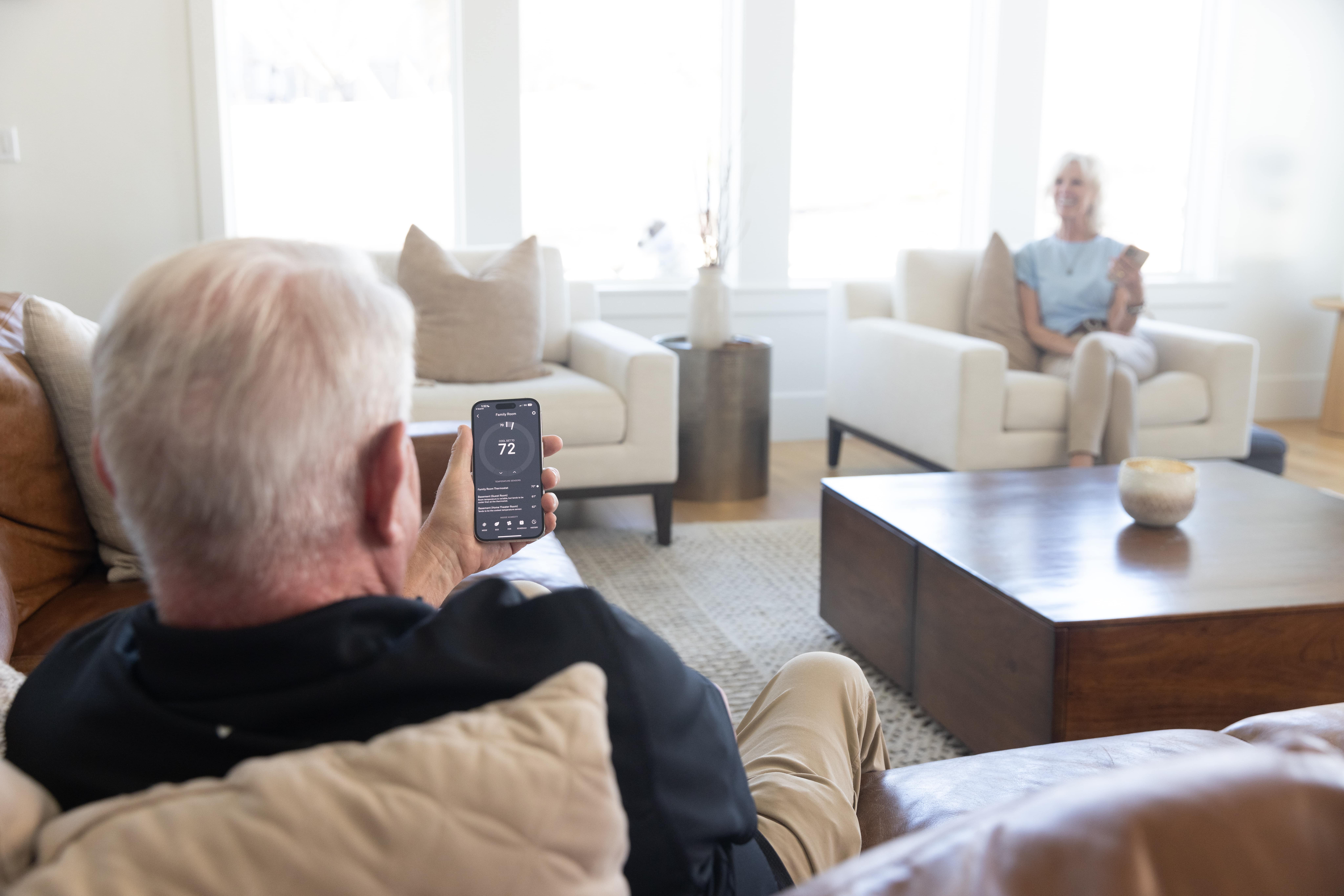 Smart HVAC systems, which operate using smart technology, offer many benefits to tech-savvy homeowners — from increased savings and greater efficiency to improved comfort and satisfaction. There are multiple components in a smart HVAC system, such as smart thermostats, vents, humidifiers and air purifiers, that can be controlled using various devices like smartphones, tablets, and laptops.
1. Smart thermostat
A smart thermostat simplifies and automates temperature adjustments in the home. This device is typically only used in homes, rather than apartments, and can be controlled remotely. Homeowners who forget to turn off the air conditioner before leaving the home will appreciate the cost savings of a smart thermostat that will automatically adjust the temperature when the home is empty. A few popular smart thermostats include Google Nest Smart Thermostat and Ecobee.
2. Smart vent
A smart vent regulates the temperature in a particular room by controlling airflow from the HVAC system. This component of an HVAC system helps eliminate hot and cold spots in the home and balances the overall temperature. Smart vents are powered by batteries and rely on wireless temperature sensors that are connected to the smart thermostat and HVAC system that automatically adjust the vents.
3. Smart humidifier
A smart humidifier will help keep home humidity levels between 40% and 50%. Low humidity can have a negative effect on skin, the respiratory system, and even household items like wooden furniture, books, and documents.
4. Smart air purifier
A smart air purifier is equipped with intelligent control and can be remotely adjusted. This component of a smart HVAC system removes dust, pollen, allergens, and odors, and can also be modified to include different types of filters, such as HEPA, photocatalytic, and carbon filters.
5. Smart WiFi air conditioner
Smart air conditioners have built-in WiFi technology that allows users to adjust temperature, fan speed, and on/off setting from their smartphone. These smart HVAC devices have temperature programming, geofencing, and the capability to connect to a voice assistant such as Alexa. Homeowners can also use smart air conditioning controllers that pair with an existing air conditioning unit to make adjustments using a smart device.
If you have any questions about upgrading your HVAC system or would like to schedule professional HVAC services in Las Vegas or Salt Lake City, contact Yes! today by calling 844-216-9300.
Last Updated: September 18, 2023