Perks of Upgrading Parking Lot Lighting
April 26, 2023
---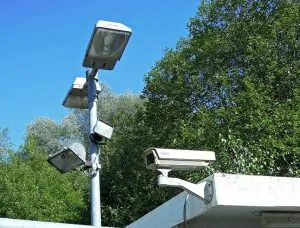 It's hard to wander too far without stumbling on a parking lot. For businesses this space is essential, but keeping it well-lit and secure can become a financial burden. Hence, you could easily find many businesses that neglect the parking lot.
But here's the twist. Contrary to popular belief that parking lot lights are an added bill, these lights actually offer greater value than their cost in maintenance and installation. Parking lot lights give you the professional and efficient reputation you need to increase sales at a glance. Giving customers and employees' safety with well-lit lots allows them the flexibility of using your services.
To make sure you are reaping all the benefits and with the smallest possible cost to you, upgrading your parking lot lights to LED is necessary.
Here are the perks an upgrade to LED parking lot lights can offer you.
Save on energy
Did you know that LED lights use 75% less energy than conventional lights without compromising on bright quality lighting? For you, this means massive savings on bills and if you practice more energy-saving techniques easily incorporated in LED lights, you can save even more.
Longer life span
LED lights typically last longer than conventional bulbs and some are warrantied for up to 10 years. High-intensity discharge fixtures or conventional lights lose their brightness quickly and require replacement. This long life span of LED lights influences other costs such as maintenance, replacement, and so on. Keep saving on cost while enjoying bright lights for longer.
Improved CSR profile with safe and eco-friendly LED lights
A company's CSR is its Corporate Social Responsibility. This comprises the company's environmental approach as now more than ever, consumers demand companies behave in an eco-friendly manner. LED lights are eco-friendly lights that do not contain mercury or lead. They produce energy-efficient, cool white lights and are known to often have CSRs of 80 and higher, which is great. LED lights are bright with less glare forming a sustainable lighting solution. Now this upgrade saves you money and promotes your reputation.
Safe
LED lights are made with solid components to resist shocks and vibrations.  This makes them safe to use or be around. Their clear lights offer increased safety to both customers and employees in your business place.
Fewer fixtures needed
Due to the brightness of LED lights and a longer life span, you would usually need fewer fixtures to light up your parking lots. These lights distribute lighting more evenly than conventional HID lights and can be spaced appropriately to save you even more on cost.
For your lighting upgrade, reach out to professional and licensed electricians at Yes!.
Last Updated: September 18, 2023