Simple Air Conditioner Maintenance Tips That Will Save You Money
May 04, 2023
---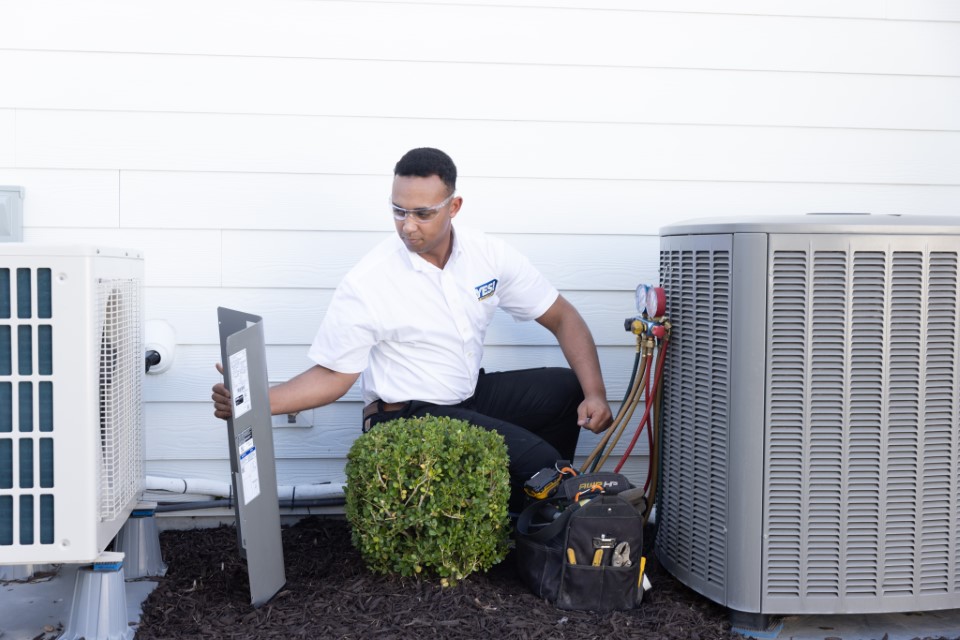 Your air conditioner is an investment you want to protect. You especially want it running well during the hottest months. If you take care of your system, it is more likely to last longer, and it can even save you money over time. Here are some simple air conditioner maintenance tips to help keep your system running smoothly all summer long.
Routinely Replace Air Filters
One of the simplest—and most important—things you can do to keep your air conditioner working well is to regularly change the filters of your system. To help keep everything clean and running well, and to keep the air in your home cleaner, plan on changing your filters each month.
Get a Programmable Thermostat
This is one of the most significant air conditioner maintenance tips we can offer. Don't make your system work harder than it needs to. By getting a programmable thermostat, you can make sure you get the comfortable temperatures you want when you are home while also saving energy, money, and wear on your system when you are gone. A programmable thermostat will pay for itself and more.
Keep Your System Clean
Regularly take a look at your outdoor air conditioner and check for debris. If you see a lot of build-ups, you can gently vacuum out the fins with a soft brush attachment. This will help with airflow and allow your system to work more smoothly.
Check Your Home for Air Leaks
Another thing you can do is seal up your home by checking for air leaks. Keeping windows closed also helps your system. While it can feel great to have a breeze flowing through your home, you should remember to close windows when using your air conditioner. This will allow it to reach the temperature you want more quickly, easing the burden on your air conditioner.
Straighten Coil Fins
There are other air conditioner maintenance tips you can follow to help make your system last and run more smoothly. For example, the fins on the unit are delicate and can be easily bent out of shape. This can leave gaps for debris to enter. You can gently bend them back into shape using a butter knife.
Contact Us Today
These air conditioner maintenance tips are things you can do regularly to help you get the most out of your system. For additional information on HVAC services, call our team at 844-216-9300 and speak with a technician today.
Last Updated: September 18, 2023