Why Is Fall The Best Season To Replace Your Old HVAC System?
April 26, 2023
---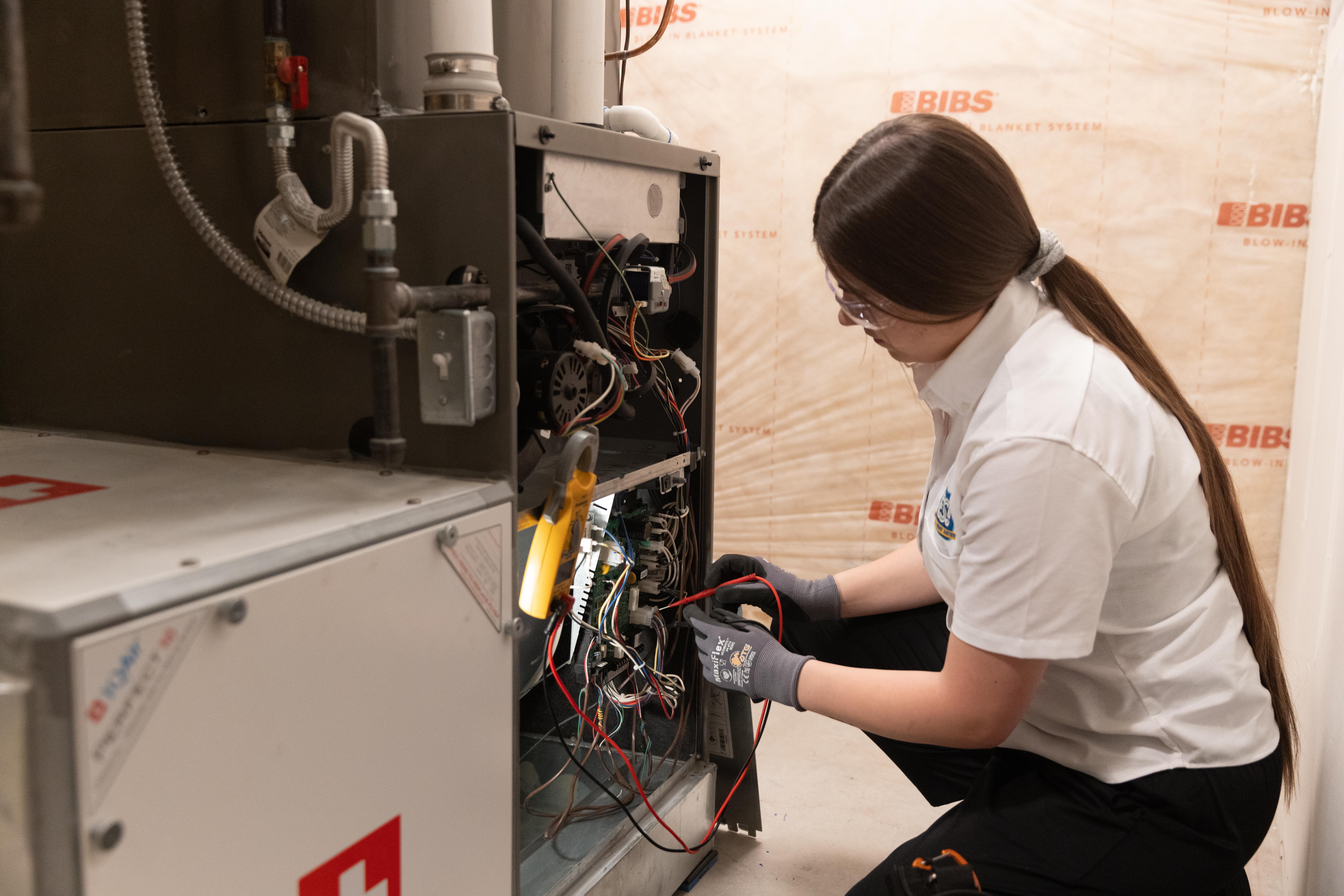 The winters in Utah can be brutal, with sometimes frigid temperatures and significant snowfall. While the extreme weather may not last as long as in other regions, it is enough to know you need your furnace working well.
The average HVAC system is going to last for roughly 10-15 years if it is well maintained. When your system is nearing the end of its service life, you are left with a couple of options. You can always wait until you have a catastrophic failure of some form, then rush to repair it.
The other option is to plan to replace your system proactively, avoiding the emergency situation. When you do plan for the predictable repair, fall is certainly the best time to make the move. Here are some simple reasons why.
When Systems Tend To Break
HVAC systems never seem to break during the nice, mild weather. And rightly so; it is during these seasons that we turn them off the most. However, most systems fail during the most extreme weather conditions.
It is during those extreme weather cycles that your system is put under the most strain, especially in the winter. You have to keep your home a certain temperature for the safety of your family, not to mention your home. If the temperature drops too much, you risk pipes freezing.
The greater the difference between the temperature outside and the set temperature of the system, the greater strain on the system. That means when temperatures fall down into the -20-degree Fahrenheit range, this poses the most strain. It is also when you depend most on your HVAC system to not fail.
Save On Emergency Services
Given when systems are most likely to fail, problems during these times constitute an emergency. Most HVAC providers charge a premium for emergency services. Emergency services include after-hours and weekend appointments and, in some cases, same-day appointments.
When you can schedule a furnace or AC replacement, you avoid these premium charges. In fact, some provides will also offer a discount for scheduling these kinds of services during off-peak ranges.
Take Time To Evaluate Your Options
When you wait until your system fails, you are left with whatever options you can get installed quickly. Often, this means you do not take the time to evaluate your options in terms of equipment or even service providers.
You should look at various makes and models before making your decision. Likewise, consult with several HVAC companies to get quotes for the installation. During this process, be sure to read reviews and contact references.
The goal is to ensure you are working with a dependable company that will stand behind their work. When you are dealing with an emergency, you do not typically have the luxury to take this time.
Save On Energy Costs
One of the leading indicators that your system is going to fail is increasing energy costs. It may be time to replace your system if you have seen your costs increase over the last two to three years.
When you take on the replacement project in the fall, you are setting yourself up for saving on energy costs. Your new system will be more efficient than your old one was when it was brand new. Systems become less efficient over time, so a new system will be significantly more efficient. Some estimates suggest it could be a 15% improvement or more.
Avoid The Wait
One of the big concerns when replacing your system is how long you will have to wait. It is no secret that HVAC professionals are busiest during extreme temperature seasons. When you schedule your system replacement, you ensure you are not being squeezed in.
By doing the replacement in the fall rather than the spring, you reduce the risk of winter weather interfering with the project. This is especially true if you schedule in early fall.
Experienced HVAC Technicians
Despite what some companies promote, experience does matter. You want to know that when a professional recommends a repair it is more than just a textbook answer. You want to know it is based on real-world experience.
Yes! brings that expertise with our NATE-certified technicians and over 40 years of real-world experience in Utah and Nevada. Our team provides all varieties of heating and cooling system installation and repairs. For your peace of mind, we offer five and 10-year warranties on labor and 10-year warranties on parts. Call 844-216-9300 to schedule your consultation with one of our certified technicians today.
Last Updated: September 18, 2023