Yes! Air Conditioning and Plumbing Hosts School Supply Drive for USO Las Vegas
---
On July 5, 2016, we launched an employee-sponsored school supply donation drive to benefit USO Las Vegas. Our employees will be donating school supplies that will be delivered to the USO Las Vegas for its Back to School Bash on Saturday, August 20, 2016. During this time, we invited our customers to contribute as well and drop off school supplies to 6275 S Pioneer Way in Las Vegas.
The Las Vegas USO "Back to School bash" hosts over 900 military families. The Las Vegas USO has a barbeque, games, shopping for school supplies, and an afternoon full of family-friendly activities. In addition to the Yes! employee school supply drive, we will also make a corporate donation of $500 worth of school supplies for the festivities.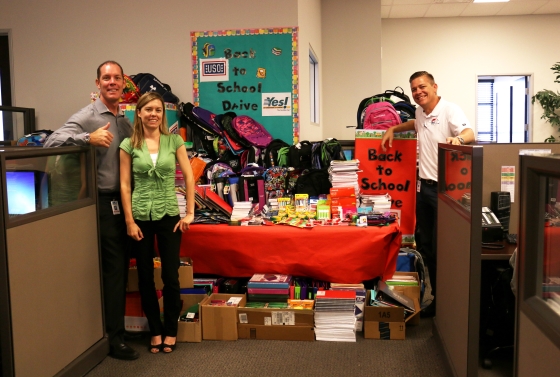 USO Las Vegas is extremely devoted to boost the spirits of the American troops and their families. They provide a home away from home to all Active duty, National Guard, Reservists and their families. Offering family-strengthening and morale-boosting programs and services to more than 75,000 active duty service members and their families stationed in southern Nevada. We have been in a partnership with USO Las Vegas since 2014, with activities that include toy drives, candy drives, event support and more.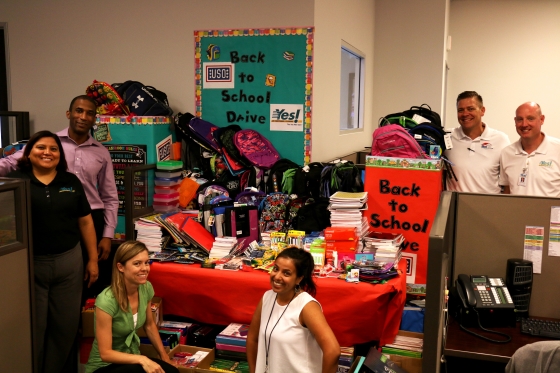 "We are grateful for the sacrifices our nation's military men and women have given to provide us with the freedoms we enjoy every day," said Lance Fernandez, General Manager of Yes! Air Condition & Plumbing. "Back to school season can be difficult for any family, with the added expenses and demands. We are so proud of our employees for wanting to step up and give back in such a meaningful way. We're proud to provide our support, and are excited to see the smiles on the faces of children and parents alike at the event."
For more information about other events held by USO Las Vegas, please visit https://lasvegas.uso.org/.
For more information about the employee school supply drive and Yes! Air Conditioning and Plumbing, please visit www.theyesmancan.com or call (702) 545-6260.