Commercial Building Renovation in Las Vegas, Nevada & Salt Lake CIty, Utah
---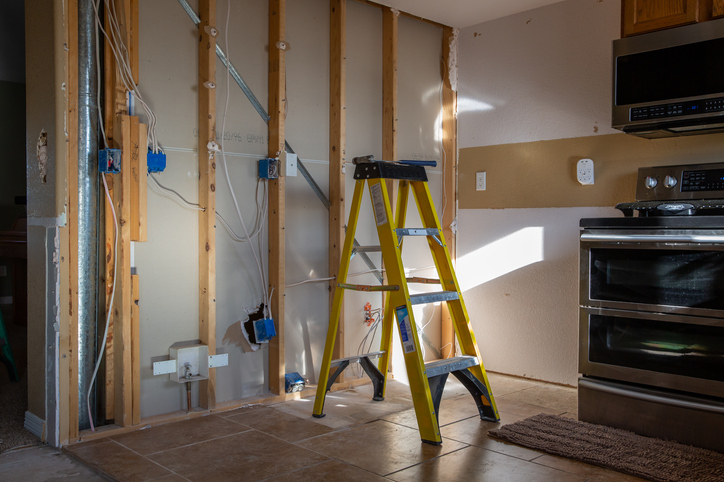 About Building Renovations
When it comes time to remodel your building, it's important to hire an electrician who is qualified to handle large commercial projects. The electricians at Yes! are trained in working with older construction methods that might have been used when the building was first constructed. A building renovation must be completed with care – only choose a professional electrician for your job!
Starting a remodel project on your building can be an exciting experience. Talking to design professionals, creating plans, interviewing contractors, it's easy to get lost in the process and overlook important elements – like your electrical. During a remodel or renovation, it's the perfect time to take a look at the outdated or insufficient electrical system in your building.
Commercial Electrical – Upgrades and Replacements
There is usually a reason for a remodel or renovation – the reason is usually that the look of the building is outdated and needs an upgrading. Just like the look, your electrical system probably needs an update too. When you upgrade your building, you are likely adding new appliances and devices that will add strain to your electrical system. You will also likely want to add new outlets, switches, or lighting to your building.
When you are performing a building renovation, you will most likely have the walls open to design the building of your dreams. This is the perfect time to update the electrical wiring in your building.
Planning a Successful Commercial Building Remodel
Professional Designers – The first step in having a successful remodel is choosing the right designers. An architect or interior designer will help create a plan and the detailed scope of work for the job. If you're upgrading the electrical in your building, it is best to choose a designer that will work with your chosen electrician or ask your electrician for design advice. A professional electrician will often be able to help with the electrical design of your building remodel.

Create Plans – Plans are used to show where everything is supposed to go. They usually include a sketch of the floorplan so you can easily place everything intended to go inside each room.

Contact Contractors – Once your design is finished, contractors should be contacted in order to start the renovation process. With all the designs finished, there will usually be a good idea of how much a remodel will cost from contractors. Professional electricians should be able to give you a good idea of how much a project will cost by looking at plans. It is a good idea to do research and gather as many quotes as possible.

Get Started – Once the plan is submitted and the contractors are hired, it's time to get started! You'll want to work with your contractors to make sure any necessary permits are pulled to get the job completed correctly.
If you are ready to get started on your next renovation project, contact the experts at Yes!