Electric Vehicle (EV) Charging Station Installation
---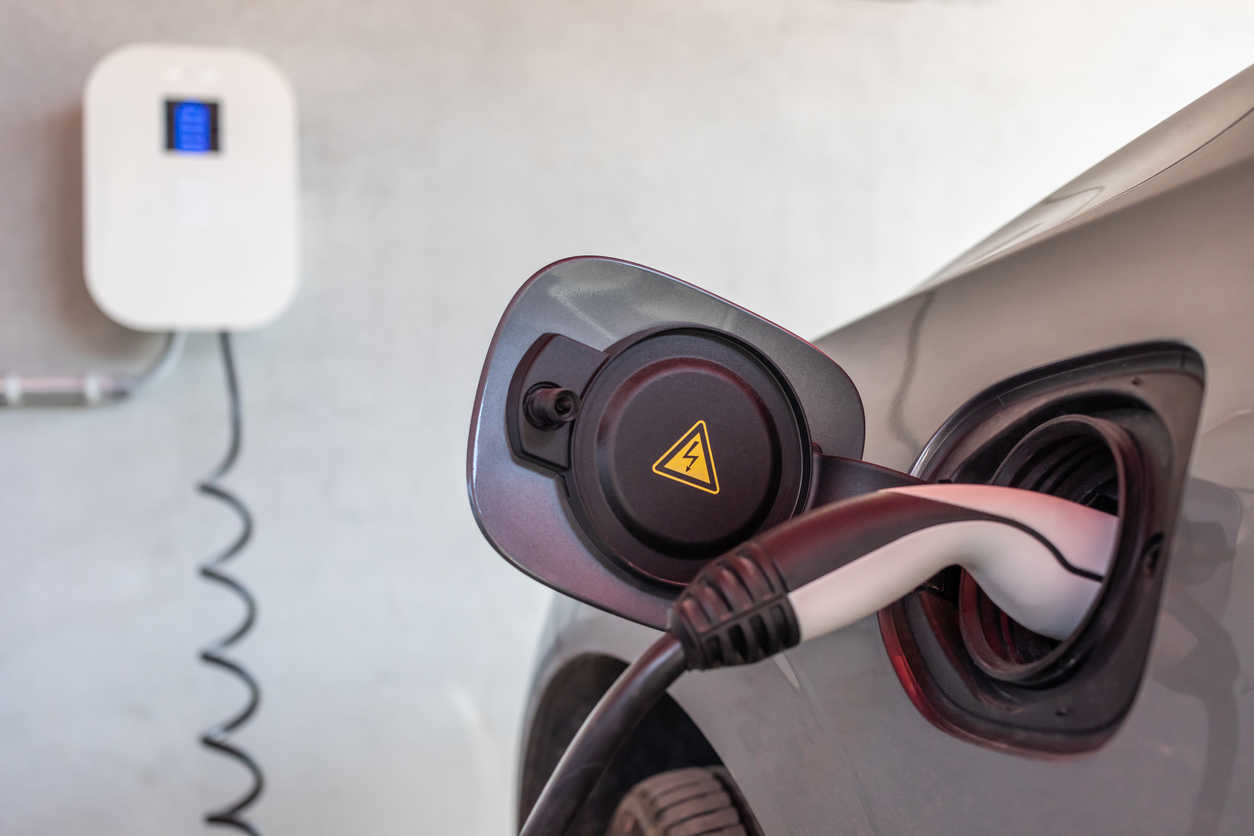 If you need electric vehicle (EV) charging stations installed at your home or business, let the pros at YES! Air Conditioning, Heating, Plumbing & Electric help.
YES! has years of experience in the installing EV chargers. We will ensure that your EV charging station is installed properly: safely, up to code, and in compliance with local laws and regulations for your home or business. Our electricians will ensure seamless charging experiences for both residential and commercial EV owners. Here are some of the unique features and benefits of the EV charging station work we do.
Hard-Wired EV Chargers
We recommend installing hard-wired EV chargers for a fixed location. This eliminates the need for installing a GFCI (ground-fault circuit interrupter) breaker, which can add cost to the installation. This approach also ensures a stable and reliable power supply, minimizing the risk of overheating and potential fire hazards commonly associated with inexperienced EV charger installations.
Cord and Plug-Connected EV Chargers
Sometimes, customers may want to use the same charger for multiple locations. In these cases where a cord and plug connected car charger is preferred, YES! usually recommends installing an industrial-grade NEMA 14-50R outlet. This also ensures safe and efficient charging, preventing issues like slow charging or overheating that inexperienced installers often overlook. By adhering to this requirement, YES! guarantees the longevity and reliability of your EV charger.
Dedicated Circuits for Seamless EV Charging
At YES!, customer satisfaction is paramount. To ensure uninterrupted and efficient charging, YES! ensures that each EV charger installation is provided with a dedicated circuit. This dedicated power source optimizes charging performance and prevents potential disruptions caused by other electrical devices in the home or business.
Compliance and Permits
YES! takes pride in offering city and code-compliant installations. They handle the entire permitting process, ensuring that every installation meets local regulations. By choosing YES!, you can rest assured that your EV charger is legally and safely installed, avoiding any unnecessary hassle or compliance issues.
Assessing Power Supply Adequacy
Before proceeding with the installation, YES! thoroughly evaluates the power supply to the customer's home or business. This assessment guarantees that the existing electrical infrastructure can adequately support the EV charger's power requirements, as well as other electrical devices in use. By conducting this assessment, we can secure the right EV charging arrangement for your home or business.
Residential Home EV Charging Convenience
Residential home charging remains the most popular choice among EV owners. YES! acknowledges the affordability and convenience of charging at one's own home rate, eliminating the need to rely solely on public charging stations. By providing hassle-free installations in residential settings, YES! guarantees that EV owners have easy access to affordable and convenient charging.
Installing EV Chargers for Leading Brands
We understand that different EV models require specific charging solutions. We offer installations for various leading brands, including Audi, Chevy, Ford, Hyundai, Kia, Nissan, Rivian, Tesla, Volvo, and many others. With their expertise, YES! can seamlessly integrate the right charger for any EV model, enhancing compatibility and charging efficiency.
Call YES! Today for EV Charging Station Installation
Owning an EV is a great way to save money and minimize your impact on the environment. Don't leave such a big investment in jeopardy by improperly installing an EV charging station! Give us a call today at 844-216-9300 to get in touch with an EV charging station installation expert.