Emergency Electricians in Las Vegas, NV & Salt Lake City, UT
---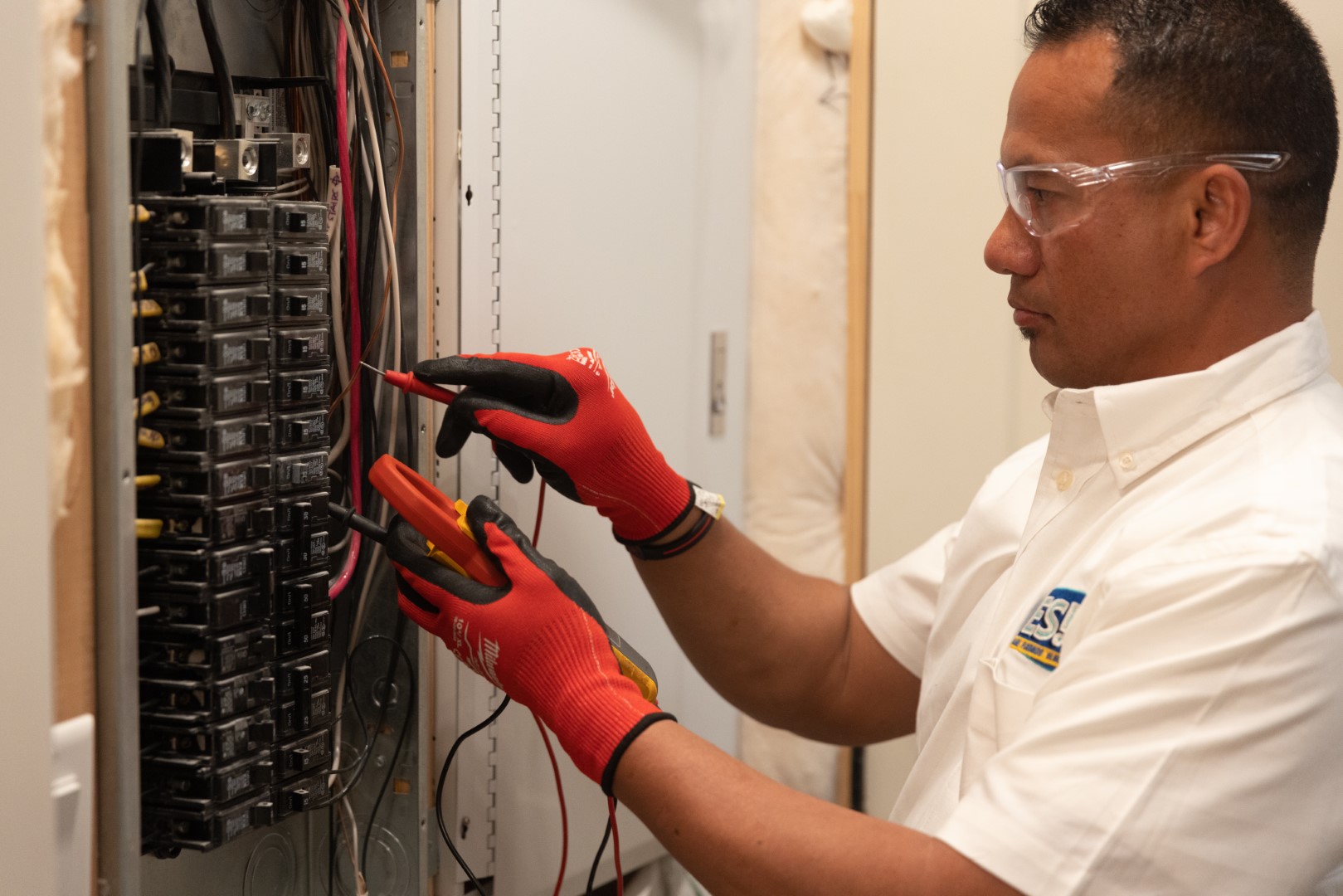 24-Hour Electrician Repair & Diagnosis
Utah and Nevada's Best Service Experience™
Helping Salt Lake City and Now Las Vegas Shine Bright Since 1977
Electrical emergencies aren't just stressful. They're also disruptive, dangerous, and expensive when not resolved immediately. That's why Yes! is here for businesses and residents in the Salt Lake City and Las Vegas area when they need emergency electrical services. Our 24-hour electricians are highly trained, friendly, and available at a moment's notice.
Contact Yes! any time, day or night, if you need quick, reliable emergency electrical services in Salt Lake City and Las Vegas! Or, give us a call at 844-216-9300 to chat with a team member now.
When to Seek Emergency Electrical Services
Not sure if you need an emergency electrician? Here are a few questions you can ask yourself to help decide if you need emergency electrical repairs.
Is your electrical emergency causing safety hazards?
Is your electrical issue causing further damage to your home or property?
Is your electrical issue going to cost more if not fixed quickly?
Is your electrical emergency causing air conditioning or heat loss during extreme weather?
If you answered yes to any of the questions above, you might be experiencing an electrical emergency. Please give our 24/7 emergency electricians at Yes! a call at 844-216-9300 as soon as possible for 24-hour electrical services in Salt Lake City and Las Vegas!
If you're not experiencing an emergency, please see our range of other electrical services!
Our Emergency Electricians Always Go Above & Beyond
We believe in getting the job done right the first time at Yes! That's why residents of Salt Lake City and Las Vegas have counted on us to repair major electric problems and emergency electrical repairs for more than four decades. But we're not in the business of simply offering a quick fix; we aim to provide you with long-lasting solutions to your emergency electrical problems.
Our neighborhood 24/7 emergency electricians are here to help with the reliability and expertise that Salt Lake City and Las Vegas deserves. If you have any questions about your service, our team members are more than happy to explain their diagnosis and solution.
Certified 24-Hour Electricians in Salt Lake City, UT and Las Vegas, NV
You can't predict when an emergency will happen. That's why it's essential to know who you should call. All our technicians hold the proper licenses, certifications, and insurance to work on residential and commercial properties. In addition, every Yes! electrician goes through routine training to learn the latest and safest electrical service practices.
Our emergency electricians are available 24 hours a day, seven days a week to everyone in the Salt Lake City and Las Vegas region. No matter what time of day or night, our highly trained electricians can respond quickly to return your home to the safe, comfortable space you know and love.
24/7 Electrical Service Team Highlights:
Responsive
Knowledgeable
Background checks and drug tests
Respectful, professional, and friendly
Labor under warranty
Services in Salt Lake City and Las Vegas - Frequently Asked Questions
Exactly how soon can a 24-hour electrician be here?
We dispatch our field team as soon as humanly possible to attend to your electrical emergency. Contact Yes! at 844-216-9300 to find out just how responsive our 24/7 electrician services are!
Can Yes! install the electrical parts and components I purchased?
Yes! We are happy to install any parts you currently have. Contact your electrical retailer for warranty information for your parts. In addition, our emergency electricians will supply all the components you don't have while completing the job.
Do you offer financing options?
Yes! Please check out our financing page for more information, or contact us to speak with a knowledgeable customer service representative.