Indoor Air Quality Products in Las Vegas, Nevada & Salt Lake City, Utah
---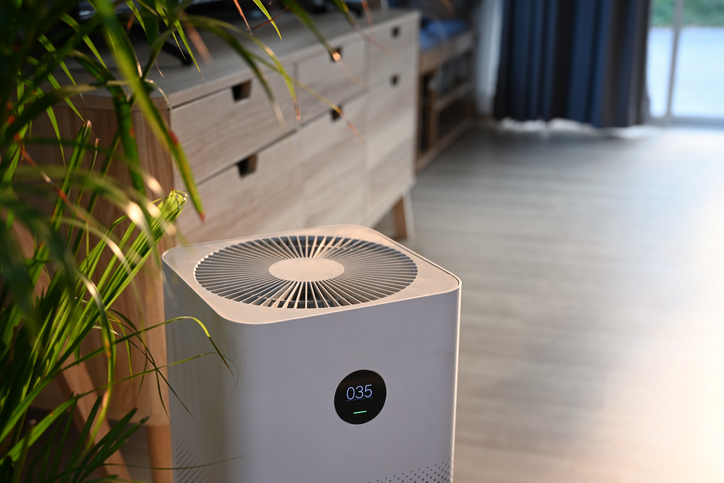 It is not uncommon for the indoor air quality in your Las Vegas or Salt Lake City home to be impacted by the pollutants outside. Common symptoms and pollutants built up in the home:
Sore eyes
Headaches
Respiratory issues
Fatigue
Burning nose
Heart disease
Increased allergic reactions
Keep Outdoor Allergens Out
The most common outdoor allergens are:
Tree pollen, common in spring.
Grass pollen, common in summer.
Weed pollen i.e. ragweed pollen.
In our commitment to serve as Utah and Nevada's Best Service Experience, Yes! employs the best air conditioning and heating technicians, plumbers, and electricians who are fully trained and certified. For expert care and solutions, call us today at 844-216-9300 and schedule your service.
Indoor Air Quality Systems:
Start enjoying the benefits of cleaner air in your Utah or Nevada home. Yes! offers indoor air quality systems and solutions to help. These solutions include:
UV Air Cleaning
Whole Home Humidifier
Whole Home Dehumidifiers
Carbon Monoxide Detectors
Air Scrubber with ActivePure
Contact one of the experts at Yes! today to learn more about our air quality solutions. 
Service Team Highlights
Knowledgeable in their respective fields of service
Background checks and drug tests.
Respectful and professional
We have the experience and expertise to get the job done fast, and done right the first time. Our equipment solutions include environmentally friendly options, with a highly trained crew that specializes in home energy efficiency and are BPI Certified.
We also offer a comprehensive energy audit and can determine where your house is losing energy, making you and your pocket book a lot more comfortable.
Frequently Asked Questions
What exactly is "indoor air quality"?
The quality of the air that you breathe inside your home. The air inside your home does not have the same natural cleansing that outdoor air has. It is not uncommon to have worse air quality in your home than outside. Smoking, Animals, cleaning products, cleaning habits, cooking all contribute to your indoor air quality. Also, the types of building materials used to build your house and the soft and hard refinements in your home have an effect.
What can I do to prevent indoor air quality issues?
There are several very good air scrubbers and electronic filters on the market today. Ask our tech about IAQ options.
What can I do to improve air quality naturally?
Open windows when the outside air quality is GREEN. Don't smoke in your house. Use natural cleaning products. Turn on your kitchen fan when cooking. Keep your animals clean and brushed.