Water Filtration System in Las Vegas, NV & Salt Lake City, UT
---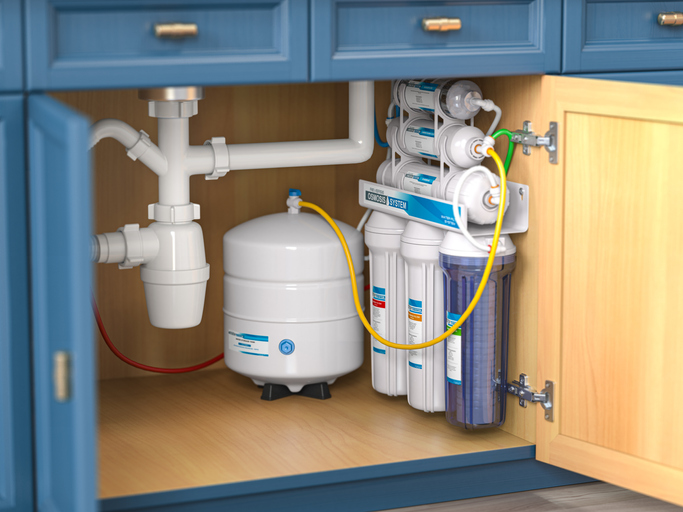 Drink Clean, Clear, Crisp Water Every Day!
As a homeowner, you deserve the very best when it comes to your family's health. And one way of staying healthy is to be certain the water your family drinks is as clean and clear as possible. It's simply a smart choice. Whether you realize it or not, the water that flows from your faucet contains impurities such as bacteria and microbial cysts. But there are simple solutions to filter out these impurities so your water is much cleaner.
The best method for removing impurities from your drinking water is to invest in a water filtration system. Here are the top three ways a water filtration system can help your household:
Better tasting and smelling water. How? Filtration helps reduce bacterial contaminants and chlorine from your drinking water, leaving it tasting and smelling great!

Filtered, cleaner water helps protect the body from disease and can improve health.

It costs less and helps protect the environment. Using a water filtration system helps save on plastic bottle use, improving the environment.
Ready For Your Water to be Clean and Clear? Absolutely!
So, if you're finally ready to take the filtered plunge and start drinking cleaner water, call Yes! today. Our technicians are highly experienced in installing water filtration systems and we can service all brands, as well. We offer our services across Salt Lake City and Las Vegas.
Call our water experts today at 844-216-9300 to install your water filtration system. You'll be drinking cleaner, tastier water by dinnertime!