How Does A Ductless Mini-Split System Work?
May 04, 2023
---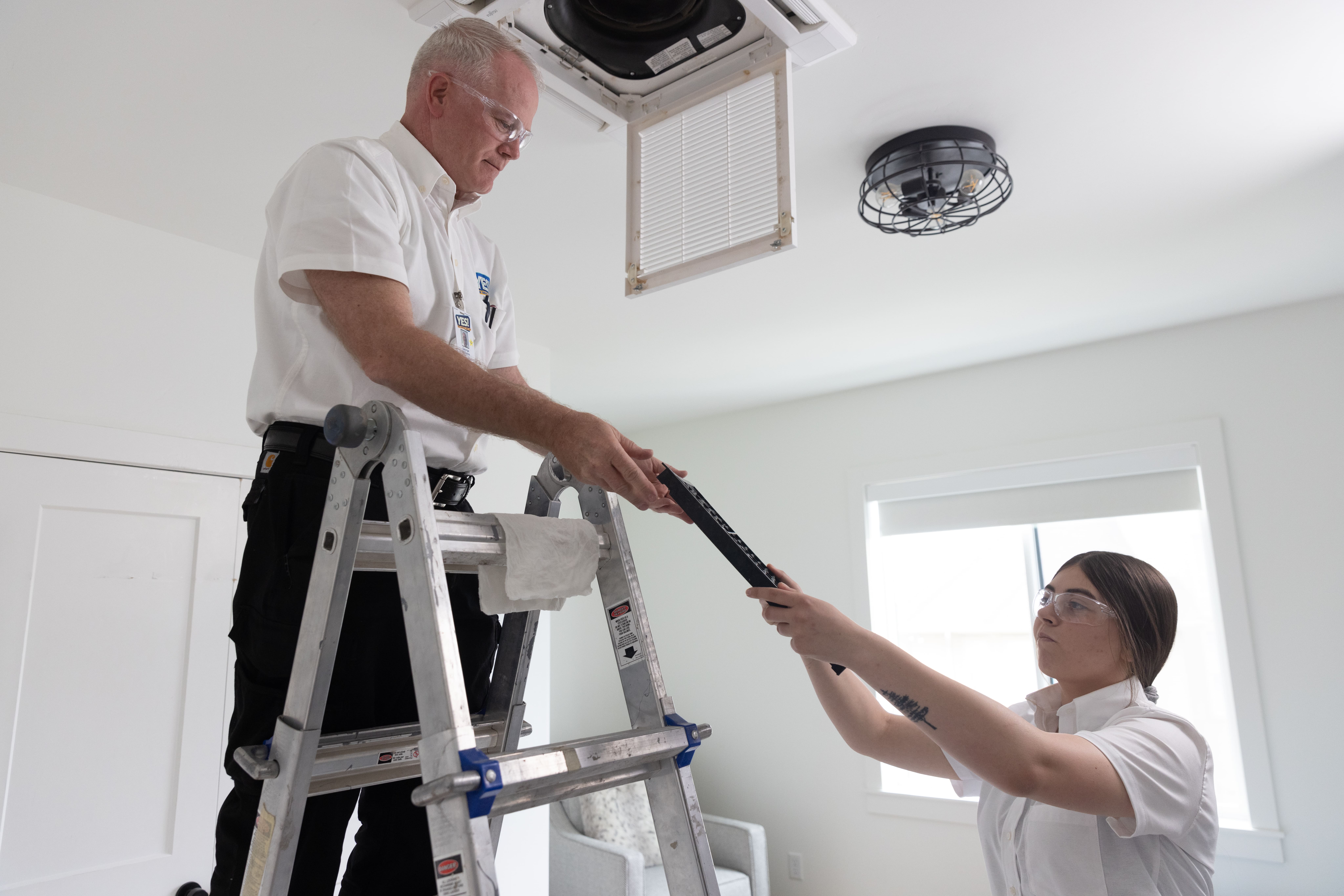 Thanks to continued advances in HVAC technology, there are more options for heating and cooling your Lehi home than ever before. For spaces that would be hard to keep comfortable with a central HVAC system, a ductless mini-split system provides a great alternative. These small systems provide powerful heating and cooling capabilities for rooms that would otherwise be forced to use a space heater or a window air conditioning unit. One of the best parts of these mini-split systems from Yes!, is that they have a simple design and are easy to operate. Check out this end-to-end guide on ductless mini-split system operation to see just how user-friendly they can be.
Easy-To-Use Remote
One reason why a ductless mini-split system from Yes! is so easy to operate is that you use a simple remote to control the entire system. On this remote, you can turn the unit off and on and adjust the temperature up and down. In general, there are no more than four or five buttons on a remote for a mini-split system. Typically, the system chooses whether to provide warm or cool air automatically based on the desired temperature compared to the detected temperature. These basic operational capabilities make it easy for individuals of all skill levels to keep their homes comfortable.
Small Indoor Unit
Another perk of a ductless mini-split system is that you only need a small indoor unit to keep your home comfortable. This means that you don't need to set aside a large area for a utility room to house your HVAC equipment. Instead, the indoor unit of a ductless mini-split system mounts on a wall. Thanks to contemporary design features, this indoor unit easily blends in with your home decor so that you don't have to try and hide it.
Compact Outdoor Unit
A ductless mini-split system from Yes! uses an outdoor unit to expel heat during the summer and draw-in heat during the winter. Since the entire system is designed to only heat and cool one room, the outdoor unit can be fairly compact. This prevents bulky mechanical equipment from ruining the natural landscape around your home. Another great feature of these outdoor units is that they can serve more than one indoor unit, helping to cut down on clutter even further.
No Ducts Needed
The output of a ductless mini-split system is on the front of the unit. The system uses this output to distribute conditioned air throughout the room. This is in contrast to a central HVAC system that uses a series of ducts to distribute the conditioned air throughout your entire home. In general, this allows for more accurate heating and cooling of your home because you don't have to account for any energy loss that takes place while the air is traveling through your ducts.
The only external connection that a ductless mini-split system requires is the connection for the refrigerant line. The refrigerant line is responsible for transferring heat either into or out of your home. This long, metal tube runs between your indoor and outdoor unit so that the two units can work together to keep you comfortable. Beyond that, as long as you have a proper electrical connection nearby, you have everything you need to install a ductless mini-split system.
Fast Installation
The lack of external connections means that the installation of a ductless mini-split system by Yes! is quite fast. Rather than waiting around for an entire day or more for your HVAC system to be upgraded, you can have a new system installed in just a few hours in most cases. Once the system is installed, the smaller size of a ductless mini-split system makes it easy to clean and maintain. Whether you're performing regular cleaning of the air filter or having Yes! perform maintenance on your unit, nothing is all that complicated when it comes to a mini-split system.
We Carry Great Ductless Mini-Splits
At Yes!, our 40-plus years of experience makes us an excellent choice when you want to upgrade to a ductless mini-split system. Of course, we can also take care of the repair, maintenance, and installation of a typical furnace or air conditioner. Plus, if you want to replace your thermostat and upgrade to a new smart thermostat, we can take care of that, too. To learn more about the advantages of a mini-split system, contact us at Yes! today.
Last Updated: September 18, 2023