A Few Easy Ways To Reduce Wear And Tear On Your HVAC System
April 26, 2023
---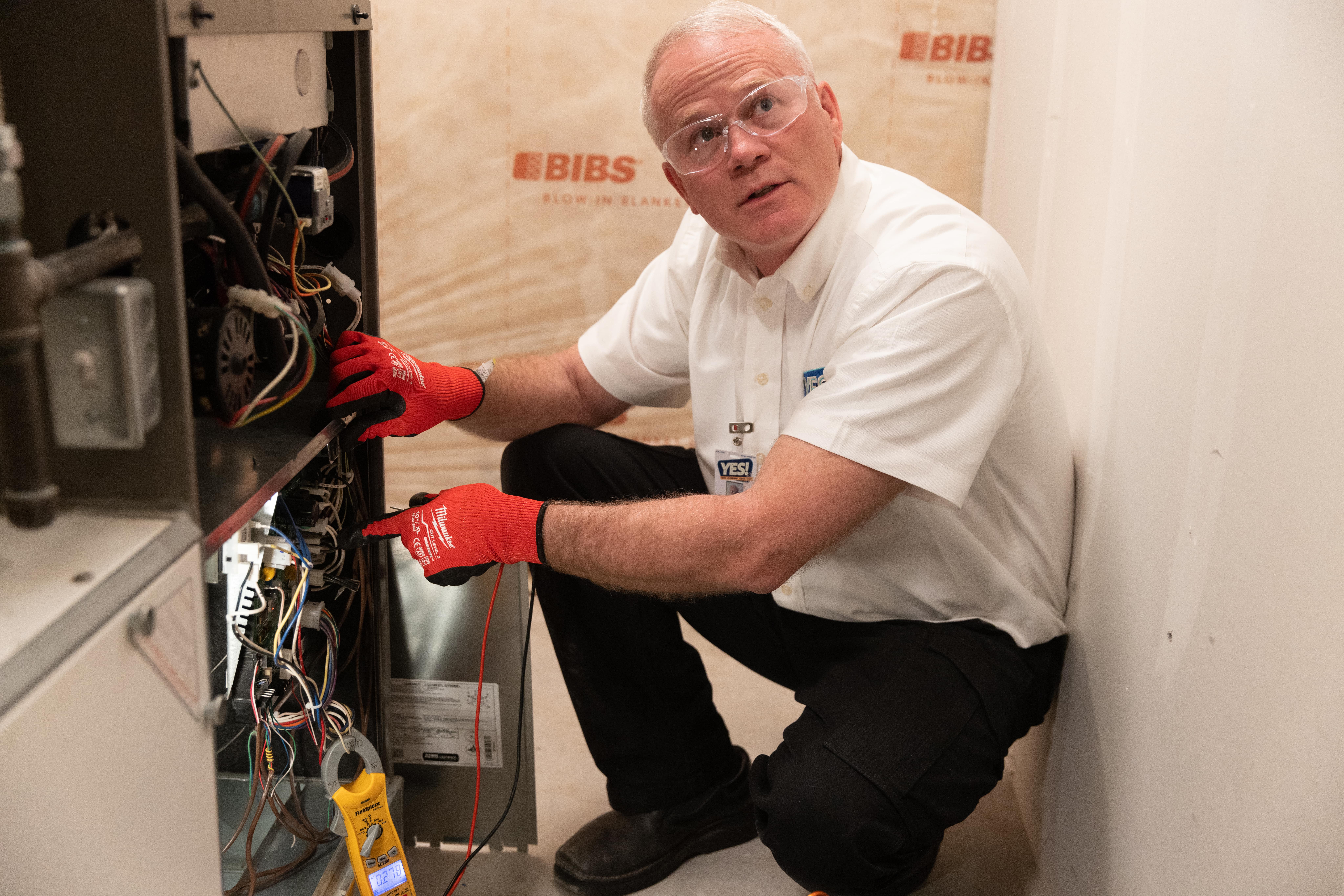 Due to its mechanical nature, a small amount of wear and tear happens to your HVAC system every time you turn it on. However, by adopting certain practices, you can minimize that wear and tear, so your HVAC system will provide many years of useful service. From simple changes around your Lehi home to involving Yes! at every step of the way, properly caring for your system takes some planning but is worth the effort.
Have The HVAC System Sized Correctly
A key factor in minimizing wear and tear on your HVAC system begins when you first install your equipment. It's important to involve Yes! early in the process so that you can be sure your HVAC system is properly sized for your property. A properly sized system will strike a good balance between fast heating and cooling and adequate run times. If your unit is too large or too small for your house, a lot of extra wear and tear will happen over the lifespan of your system.
Use Alternative Heating And Cooling Methods
One simple way to minimize wear and tear on your system is to run it less often. The good news is there are plenty of alternative heating and cooling methods you can use to keep your home comfortable while reducing your HVAC system's usage.
For example, ceiling fans provide a great way to help you keep cool in the summer and use much less energy than an air conditioner. In the winter, you can use everything from extra blankets to fireplaces to keep yourself warm. In addition to preserving your HVAC system, these alternative heating and cooling methods help to reduce your energy consumption and lower your utility bill.
Use Your Thermostat Wisely
Another easy way to minimize the use of your HVAC system is to use your thermostat wisely. Rather than leaving your home at the same temperature throughout the day, it's a good idea to use a programmable thermostat from Yes!. A programmable thermostat will allow you to select varying temperatures to ensure optimal efficiency and comfort at all times. Even if you have a manual thermostat, though, you can still turn the temperature down at night as you sleep.
Have Your Ducts Inspected
As your HVAC system sends conditioned air throughout your house, it must have as little resistance as possible to function correctly. One common source of resistance for HVAC systems is dirty ducts. Dirty ducts are caused by dust that accumulates on the duct walls and builds up to the point that the airflow from your unit is severely restricted.
To compensate for these restrictions, your HVAC system must work harder and longer to keep your house at your desired temperature. Therefore, it's important to have Yes! take a look at your ducts and see if they need cleaning. In many cases, the ducts that we inspect are just fine. However, it's good to know either way so that you can be sure you're not overtaxing your system.
Keep That Filter Clean
At Yes!, we'll never stop reminding you to change your HVAC system's air filter at least once a month. While it's an extremely simple task to change your filter, taking this step will do more to prevent excess wear and tear on your equipment than anything else you could do. When replacing your filter, make sure to use one with a density that can remove common contaminants without restricting the airflow to your HVAC system. You can determine a filter's density by looking at its MERV rating. Generally, a MERV rating between 5 to 12 is adequate for most homeowners.
Keep Up With Maintenance
Ultimately, the best way to reduce wear and tear on your HVAC system is to have it regularly maintained. The professionals at Yes! stand ready to help you keep your equipment running well for many years to come. By scheduling maintenance twice a year, you'll be able to ensure that your furnace and air conditioner operate as they should in all conditions.
Coming Along For The Long Haul
When you choose Yes! for your heating and cooling needs, you can be sure that we'll be there for the long haul. Whether we're maintaining your furnace, repairing your air conditioner, or installing a new ductless mini-split system, you can count on our ongoing support to help you keep your home comfortable. With a Better Business Bureau accreditation rating and plenty of five-star reviews, you can be confident in the services we offer. To learn more about extending the life of your HVAC system, contact us at Yes! today.
Last Updated: September 18, 2023