Circuit Breaker Installation in Las Vegas, Nevada & Salt Lake City, Utah
---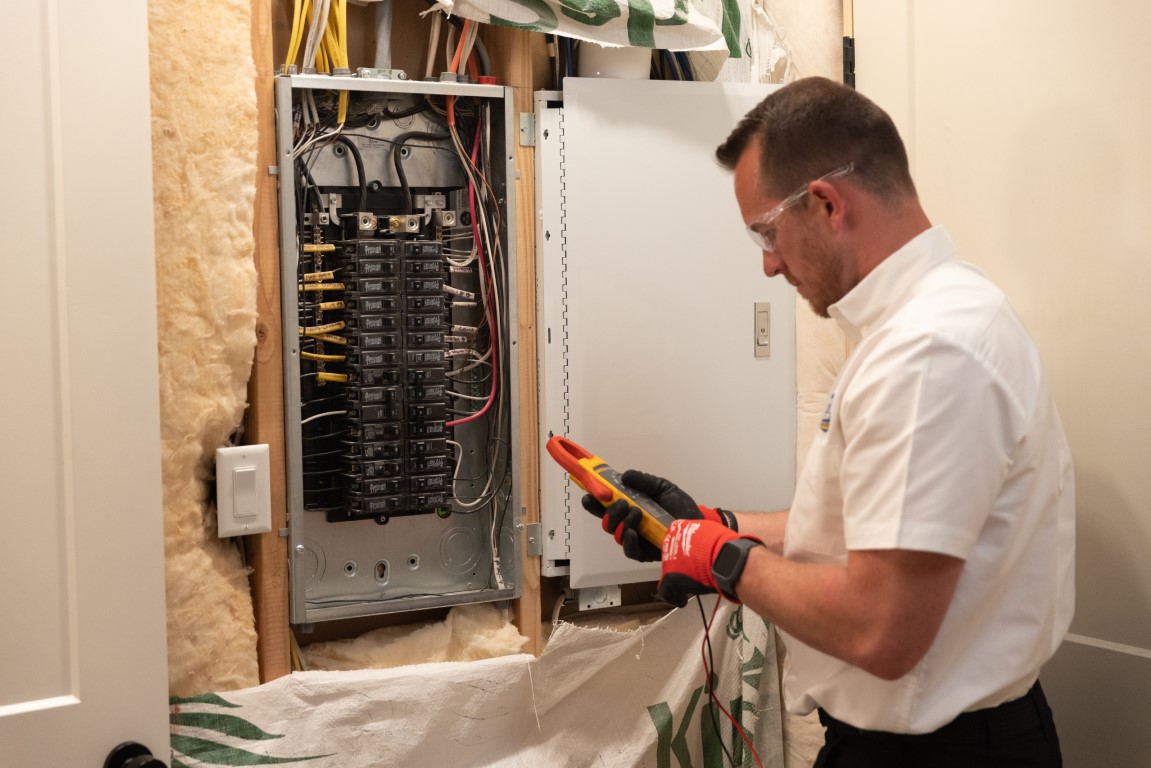 The advent of circuit breakers introduced an unprecedented safety in electrical systems, as well as easy access for maintenance and upgrades. Prior to that, electrical systems were hugely dangerous components of buildings. Circuit breakers protect the wiring in your home, as well as the structure itself, and all the people and appliances inside it. This simple invention has saved countless lives and is now a crucial part of electrical systems. The team at Yes! understands the importance of proper circuit breaker installation in Utah and Nevada buildings and the impact it will have on your home.
Circuit breakers must be suited to the demands placed on them, and it is crucial that you have a sufficient breaker system in place. Whenever you upgrade an appliance or add to your electrical system, it is also time to upgrade your circuit breakers.
Repairing or installing circuit breakers in your home is a painless task, for a contractor with our level of experience. But it takes more than years of experience in electricity to make a great contractor. In addition to our outstanding workmanship, we offer the best customer service to residents in both Nevada and Utah.
Whatever your installation needs for circuit breakers, we have the right price and right solution for your project. We take the time to match the customer to the installation. When we work for you, expect:
Nothing but the finest work from experienced professionals
Fair and transparent invoicing and prices
Us to work with your schedule. We're here for you, not the other way around
We have a track record of excellence when it comes to installing circuit breakers for any of the following:
Spa and Jacuzzi
Ranges
Stoves
Ovens
Appliances
Microwaves
EV Chargers
Home Entertainment Systems
Computers
Life is too short to bother yourself with unprofessional and flaky electricians. Contact Yes! today to see just how we can help you with our professional service, provided by accomplished professional craftsmen.