Why Is My Furnace Blowing Cold Air?
April 26, 2023
---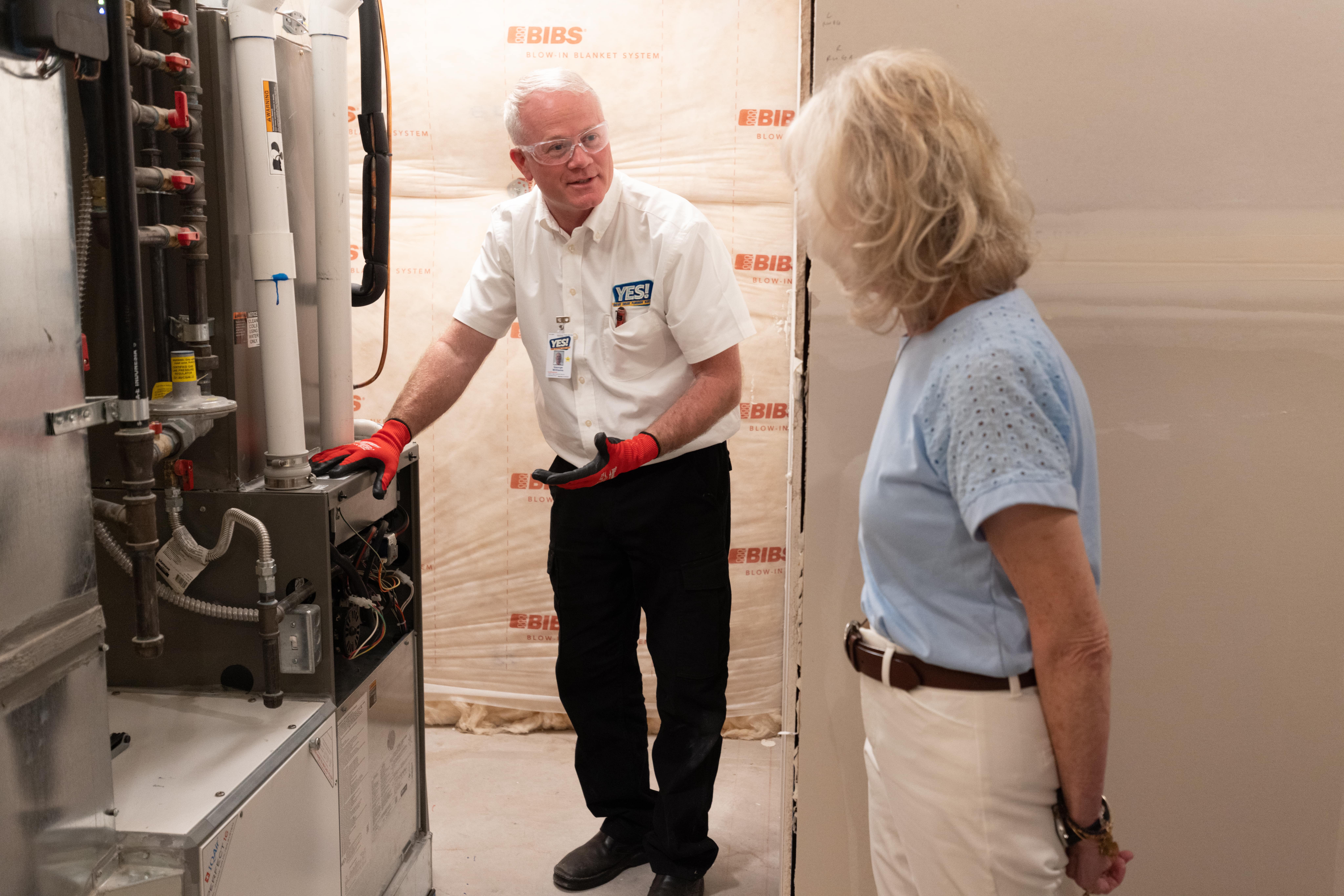 The furnace should keep your home warm and cozy during cold weather, especially during the intense winters we experience here in Lehi. But sometimes furnaces have trouble keeping up. There are many factors that can cause a furnace to blow out cold air. Some of them are easy to fix on your own, but others require professional heating repairs. If that's the case, then you can count on the furnace technicians from Yes! to help. But in the meantime, this article will help you troubleshoot what's wrong with your furnace.
Air Filter Is Dirty
Your furnace contains a disposable mesh screen called an air filter. The filter plays an important role in keeping your furnace clean and the air in your home safe to breathe. Over time, the filter will get clogged, and its effectiveness will be reduced. In fact, a seriously dirty furnace can cause your furnace to overheat and shut down. This results in cold or room-temperature air. To fix this issue, simply replace the old filter with a new one in the correct size. For the best results, our technicians recommend replacing the filter every three months. You may want to replace it more frequently if you have pets or live in a pollen-heavy area.
Thermostat Batteries Are Dead
The thermostat is a device that helps regulate your home's temperature. Most thermostats are battery-powered. When the batteries run out of juice, the whole device will stop functioning properly, and your furnace won't kick on. If this is the source of your furnace blowing cold air, a fresh pair of batteries will do the trick.
Incorrect Thermostat Settings
There are a couple of thermostat issues to keep in mind other than the batteries. Most modern thermostats have a number of settings, including options for controlling the fan and temperature settings. If the fan is turned on, it will run continuously without producing hot air. Try switching the fan back to auto to see if hot air is restored.
Computerized Controls Are Glitchy
Many newer furnaces have electronic control panels to help regulate the temperature more accurately than older models. Occasionally the control panel acts up but can usually be reset via the main power switch. Depending on your furnace model, the switch will either be located on the unit itself or on a nearby wall. You can check your furnace manual to find the exact location. Once you locate it, turn the switch off, wait a few minutes, then turn it back on. The electronic controls should reset and enable your furnace to start making hot air again.
Pilot Light Is Out
This step only applies to homes with gas-powered furnaces. Most residential furnaces are powered by gas, but some modern units are entirely electric. Gas furnaces have a component called a pilot light, which ignites natural gas and turns it into heat. If the pilot light burns out, your furnace won't be able to generate heat, and the temperature in your home will plummet. Since changing the pilot light involves opening up the furnace, we recommend not trying this at home. Let our trained technicians take care of safely replacing the pilot light.
The Valve Is Clogged
If the pilot light won't kick on, it's possible you have a stuck valve. Valves can become stuck due to dirt or debris. This is especially common for furnaces that aren't cleaned often or don't have regular maintenance tune-ups. You can have your furnace cleaned and checked by a technician from Yes!. If the valve is clogged, we'll remove the debris and clean out the entire system, so it doesn't happen again. You can also schedule an annual maintenance appointment to keep your heating system clean for the long-run.
Lehi's Heating And Cooling Experts
The winters in Lehi can be quite chilly, so you naturally want to rely on your furnace to keep your home warm. If your furnace has stopped making warm air, there are a few ways you can troubleshoot it for common issues. If you're still uncertain after running through this list, you can count on the technicians from Yes! to figure it out for you. We'll diagnose the problem right away and make long-lasting repairs. You can also rely on us for any of your heating and cooling needs, including maintenance, replacements, and installations. Call Yes! at 844-216-9300 to learn more!
Last Updated: September 18, 2023